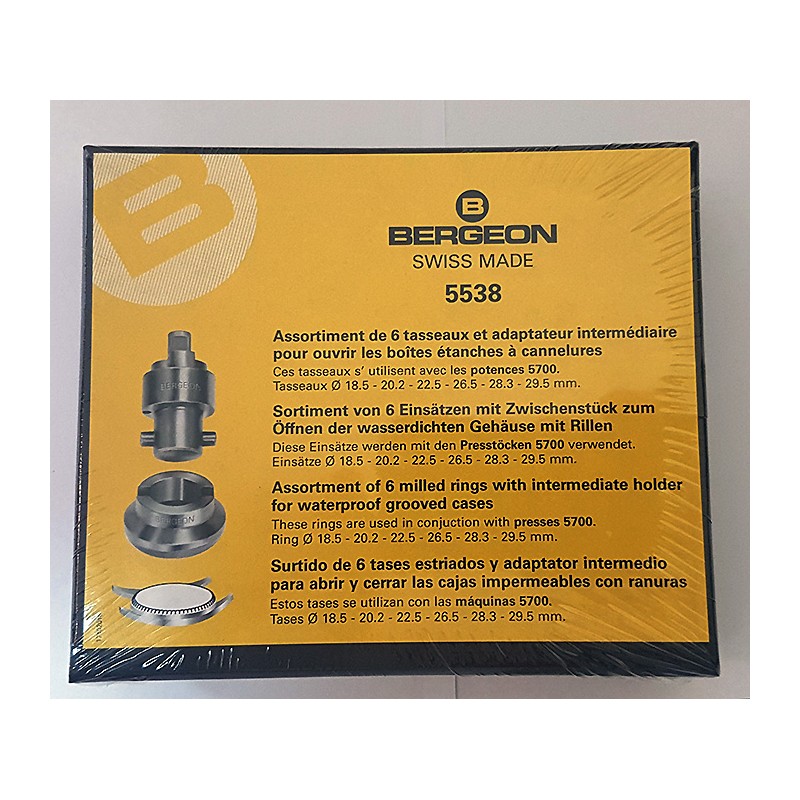  
Bergeon Assortment of Milled Rings for Rolex Oyster Cases Ref. 5538
Bergeon assortment of 6 milled rings with intermediate holder for waterproof grooved cases Ref. 5538
Swiss Made. 
These rings are used in conjuction with presses 5700.
Comes with 6 grooved chucks: 18.50mm / 20.20mm / 22.50mm / 26.50mm / 28.30mm / 29.50mm.
These tools are not made by Rolex but are made by Bergeon Switzerland and are suitable for Rolex watches. Sydney watches Pty Ltd are not authorized Rolex dealer or affiliated with Rolex.