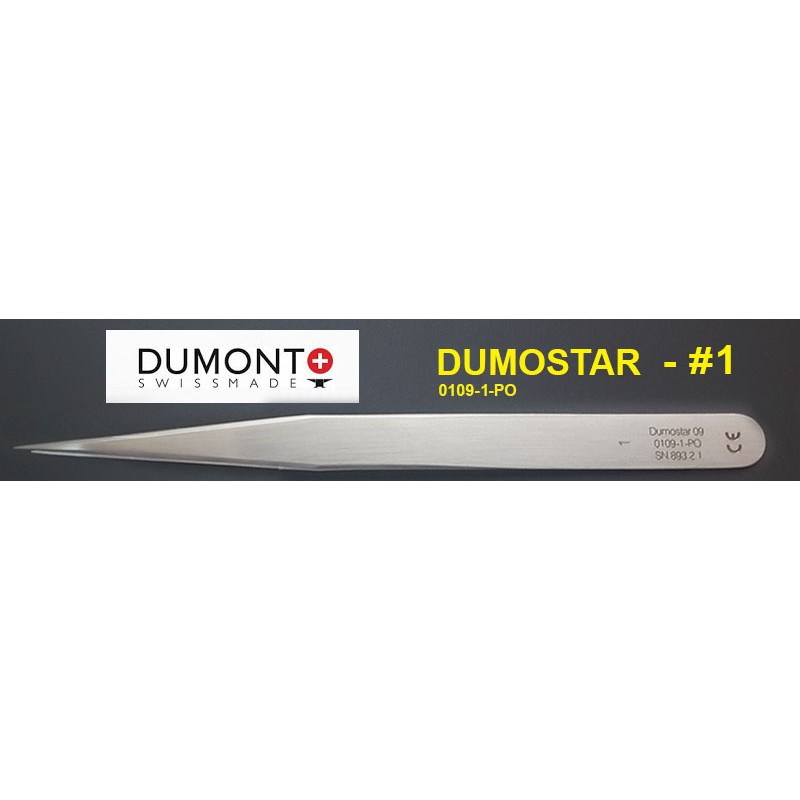  
Dumont Dumostar Polished Watchmakers Tweezers Ref. 0109-1
Dumont Dumostar Polished Watchmakers Tweezers Ref. 0109-1
Dumont is considered the manufacturer of the world's finest tweezers.
Made in Switzerland.
Dumostar 0109-1.
This Dumont patented alloy is composed of C, Cr, Mo, Mn, Co, Ni and Si. Dumostar is more elastic and more resistant to corrosion than the best stainless steels. It is also perfectly compatible with human tissues and is resistant to mineral and organic acids as well to salt. Although slightly more expensive than other alloys, Dumostar is 100% antimagnetic and is resistant to sterilization temperatures of up to 500°C.This is the most cost effective and appropriate alloy for laboratory use.
NOTE:
In selecting styles, remember that finer-tipped tweezers (like the 3 and 5) allow finer work, but are not strong enough to grip larger and heavier parts. The finer-tipped styles tend to shoot parts if over-gripped and should be restricted to work that demands the finer tip. For the beginner, a #2, a #5, and perhaps a #1 suffices until more experience is gained and personal tastes dictate the addition of other styles.