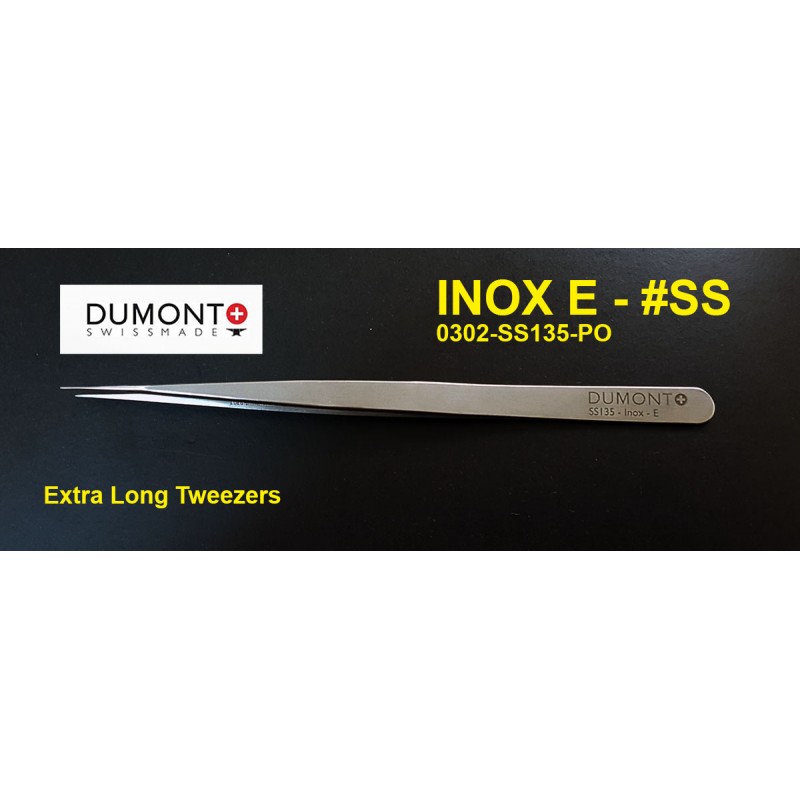  
Dumont Inox E - SS Hand Polished Long Watchmakers Tweezers Ref. 0302-SS135-PO
Dumont Inox E hand polished long watchmakers tweezers with harder tips than stainless steel tweezers.
Dumont is considered the manufacturer of the world's finest tweezers.
Made in Switzerland.
Inox is a standard magnetic stainless steel composed of C, Mn, Cr and Si. This alloy is not as hard as carbon steels because it contains Chromium. lnox 02 will resist temperatures of around 400°C (DIN 50 914), but cannot be sterilized.