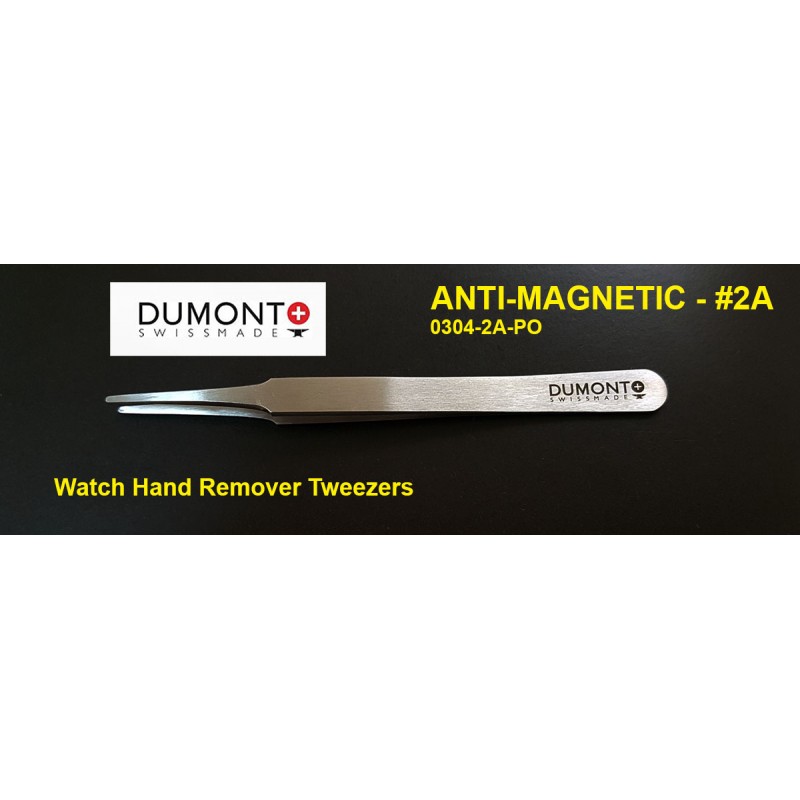  
Dumont Anti-Magnetic watchmakers watch hand tweezers Ref. 0304-2A-PO
Dumont Anti-Magnetic watchamakers watch hand tweezers.
Dumont is considered the manufacturer of the world's finest tweezers.
Made in Switzerland.
Antimagnetic is composed of C, Cr, Ni and Mo. It offers a good resistance to corrosion thanks to its high concentration of molybdenum and is 80% antimagnetic but is not as hard as Inox. Antimagnetic is resistant up to temperatures of around 400°C (DIN 50 914) and is suitable for autoclave sterilization at 270°C.