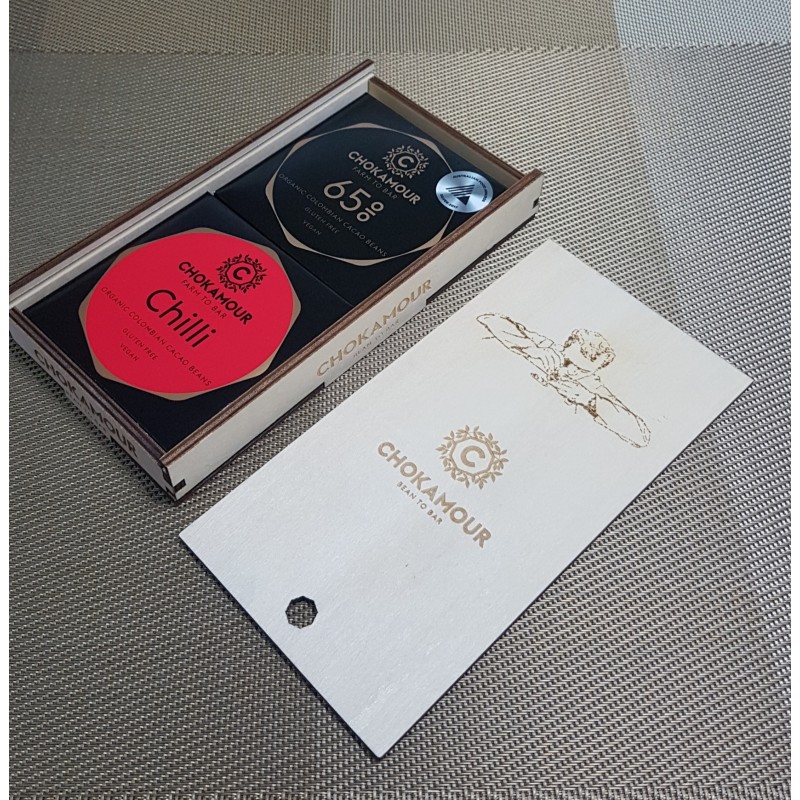  
Chokamour Wooden Box Set (Chilli / 65% Dark Chocolate)
Chokamour Wooden Box Set includes chilli & 65% dark chocolate and a unique Nicholas Hacko wooden box.
This Chokamour / Nicholas Hacko box set includes two different flavours of chocolate (chilli / 65% dark).  Gluten free & vegan. 
Single origin, organic cacao beans sourced through direct trade from the Santander region of Colombia. Lovingly handcrafted from scratch this is real chocolate made with cacao beans and sugar. See photo for nutrition information.
Box can also be used to store your watchmaking tools.