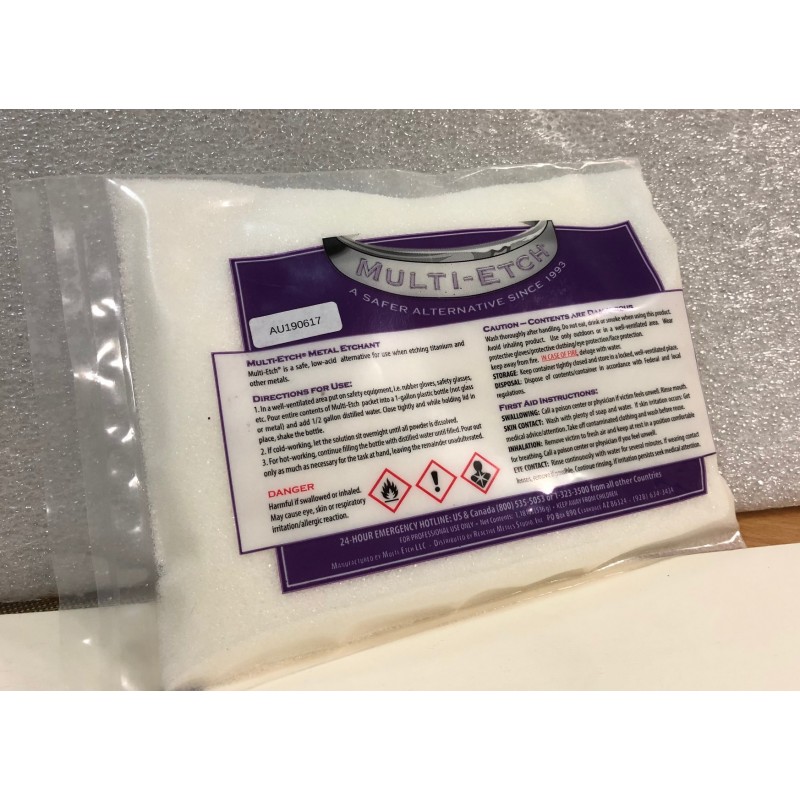  
Multi - Etch for Etching Titanium & other Metals
We are now official distributors of Multi - Etch!
Multi-Etch is a low-acid (pH 6.8) alternative to hydrofluoric acid and can be used on the following metals:
Titanium, Niobium, Platinum, Copper, Magnesium, Aluminum, Zirconium, Nickel, Brass, Steel, Silver, Palladium, Tantalum, Mokume, Meteorite, Bronze, Hafnium, Pewter, and Zinc.
For single use only (all contents of the bag must be mixed)
For all details on Multi - Etch, please visit their website - https://www.multietch.com/
For details on how to use, please watch this short video -  https://www.youtube.com/watch?v=DcjpP3toIac
Shipping: $100 Australia wide and of course pick up in store is welcome. 
Net contents: 1.18 lbs. (536g)
Country of origin: United States