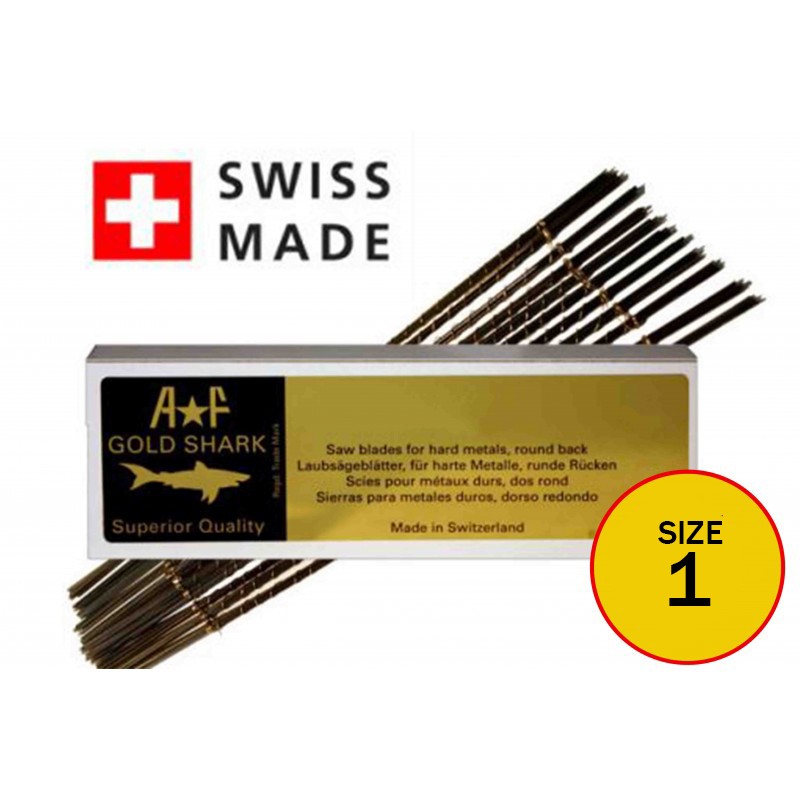  
12 Gold Shark Saw Blades size 1 by AF Switzerland Ref. 117.125.1
Gold Shark Saw Blades by AF Switzerland Ref. 117.125.1
A bundle of 12 individual blades.
Size: 1
Length: 130mm
Thickness: 0.32mm
Teeth per cm: 18
Height (lower edge to the top of teeth): 0.64mm
Piercing saw blades. Superior quality in specially hardened, selected steel. Swiss made. Teeth uniformly honed to ensure the most accurate and rapid cut. Round back to facilitate cutting of curves.