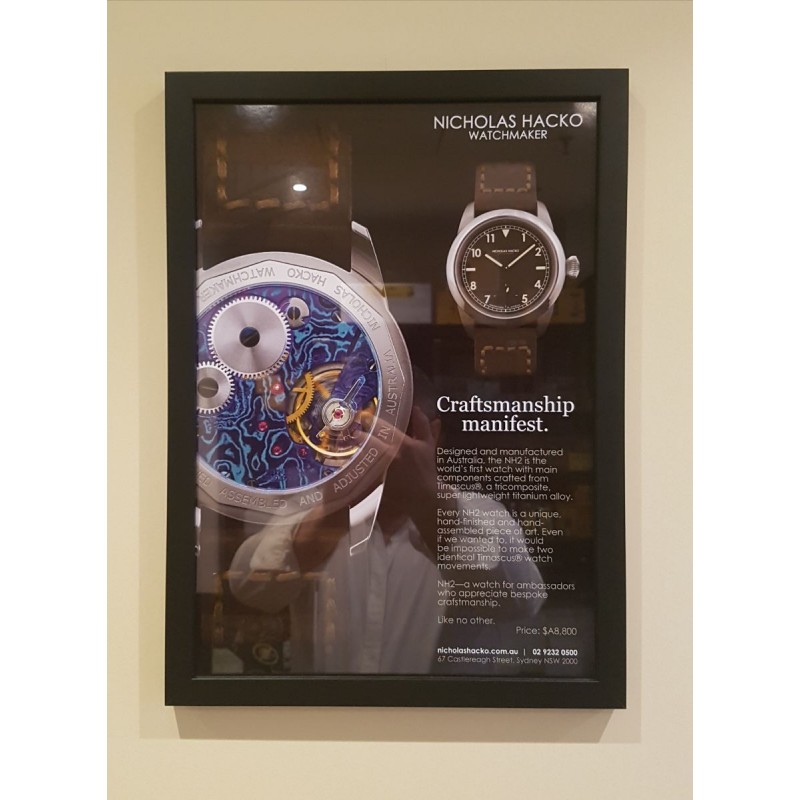  
A3 Black Australian Made Frame
Profile Products:
Profile Products' frames are manufactured in our Hornsby, Sydney factory, where we have been manufacturing Australian made quality frames for nearly 43 years (since 1977) where we have an uncompromising commitment to quality. We have remained successful because our Australian Made manufacturing is our competitive advantage. We use eco-sustainable timbers, the highest quality materials and only the very best machinery. The timber frame moulding is milled and stained in our supplier's factory in South Australia and then shipped to us for cutting, joining and assembly.
Why should our frames be used? Because we know we have beautiful frames that showcase the artwork or photograph being displayed. Our job is to make the subject matter the hero where we complement whatever is being framed. Furthermore, we offer a lifetime guarantee on our products, we guarantee our workmanship and buying from us means you are also keeping Australians employed (most of our staff have worked for us for 15-25+ years) Lastly, we are one of very few brand names synonymous with quality frames in Australia. We know this, because our customers tell us that the only will ever buy Australian Made frames by Profile!
We guarantee our quality, and we provide a lifetime guarantee on the workmanship. If something was to go wrong, we work with you to make it right.