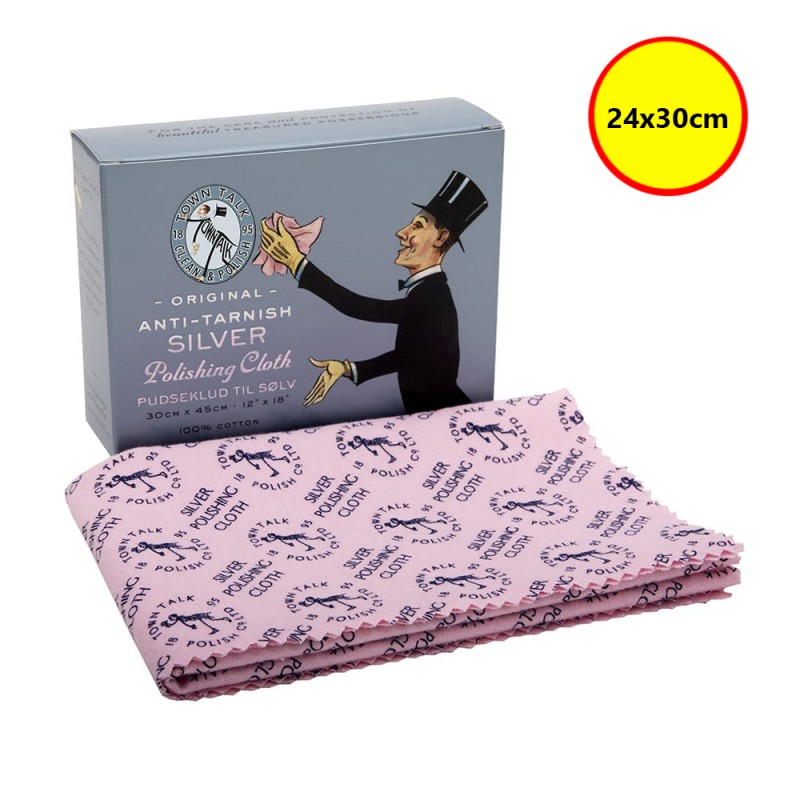  
Silver Polishing Cloth 24 x 30cm
Anti-tarnish silver polishing cloth - 24 x 30cm
The original silver polishing cloth, recommended by professional jewellers around the world.
These Silver Polishing Cloths are made in the UK from 100% high-quality cotton, impregnated with a unique cleaning and anti-tarnish agent. They will protect silver against the elements in the atmosphere and give your items an exceptionally deep, long lasting shine.
Do not wash the cloth or the special cleaners will be washed away!